Last updated on April 17th, 2023 at 12:53 am
Read Time:
5 Minute, 42 Second
You may have come across the terms 'Freshman 15' or the '7-year itch', the former refers to the belief that most college students gain 15 pounds of weight in their freshmen year, and the latter refers to the cliche that after around seven years, the feelings in a relationship start declining – the relationship does not necessarily have to be a dating or marriage relationship. It can be a relationship with your job, the home you live in, etc. There is one such belief associated with the real estate industry, and that is surviving the challenging initial two years.
For most real estate agents, getting a head start, being able to set up and run a small business all the while expanding their skills and knowledge is a big task. Some make it, and many falter despite their best efforts. So we thought, what was it that successful real estate agents did that you could also start doing early in your career and make sure that you not only cross the difficult initial years but are also able to achieve success?
A Successful Real Estate Agent Does The Following:
When we asked our team of real estate agents, what were the steps they took as agents in the initial period? The following are the most common pieces of advice we were able to gather.
1. Lead Generation And Lead Cultivation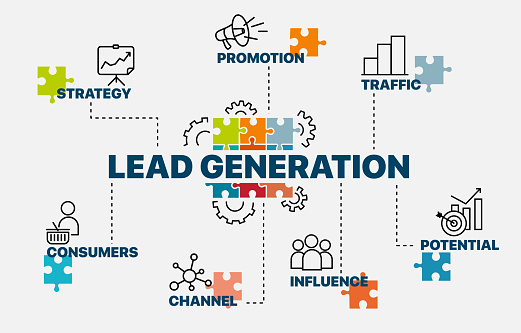 One of our senior real estate agents confirmed that one of his mentors told him to focus both on lead generation and lead cultivation. All agents focus on the former, which is the lifeline of the real estate business. However, equally important is the cultivation of your leads. Think of it as a marathon and not as a sprint. Most clients are not going to agree on the first phone call. Many are going to require weeks and months of a patient approach from your end. You should intend to build relationships with your clients.
2. Create Your Real Estate Agent Brand
It is vital to create your personal brand. Identify your target market and think about what sort of an agent they would prefer and what sort of an agent are you? Your brand communications, your social media profiles, or your real estate business site everything should reflect the same image.
3. Focus On Proper Business Marketing
All successful agents invest in business marketing from day one. This step is what gets you the business, not the other way around. When you plan your budget, start including small expenses like printing costs of business cards, door hangers, ads on social media platforms, and more. Initially, you can keep it small and make changes to it as required.
4. Have A Real Estate Agent Website From The Start
Where are all the publicity and promotional activities going to funnel your potential clients if you do not have a real estate website? Have a professional single-page website in the beginning. Make sure you have a proper landing page and call to action buttons for collecting contact information. You can continue to add pages such as current listings, testimonials from past clients, and a real estate market blog column as your site grows.
5. Create A Business Plan
Early in your career, it is necessary to frame a clear plan of action. The most vital part is the budget. You should also factor in your living expenses. Most realtors do not realize that there are initial costs involved, and the income from sales commission might take a few months to start coming in. Moreover, there needs to be adequate short-term and long-term planning to ensure that the business remains stable.
6. Invest In Technology
For a new realtor, technology can be the best helping hand. From a reliable customer relationship management tool (CRM) to cultivating leads over months, to accounting software to handle the money. From automated email services and scheduled promotional activities. All of these different technologies not only help you complete a lot of work but also enable you to free up your time and focus on your buyers and sellers.
7. Utilize Lead Generation Platforms
For new agents, an online real estate seller lead generation platform is the most helpful tool. A Platform like Dorrmat will provide you with a supply of quality real estate leads. The platform is like a meeting ground for agents and home buyers, and sellers. Therefore, it enables you to generate seller leads with minimal effort. Moreover, the additional free benefits offered by Dorrmat like a CRM, professional landing page, vendor addition, and more can be helpful for those setting up their business on a limited budget.
8. Pick The Right Brokerage
As an agent, you need to ensure that you pick the right brokerage to work for. Your success depends on this choice. You will spend time learning the necessary skills from fellow realtors and brokers in your organization. Moreover, you will get industry contacts and property information from your company. You will also develop your ability to sell. Thus, it is a choice that is to be made wisely.
9. Learn To Work Open Houses
Open houses offer an incredible dual opportunity. Not only are you looking to sell the property for your client, but you are also looking to attract new customers. It takes a while to effortlessly juggle showing a house and publicizing yourself and your realtor services, but this two-for-one effort has a big payout.
10. Grow Your Business
All successful new agents had a growth mindset. They did not want to be only a realtor. They always had big ambitions. This thought process is necessary to ensure that you are pushing yourself and taking both the conventional and unconventional route to attract a client and to build your success. These were the two most suggested tips in this regard.
Collaborate With Another Agent
You may not be thrilled at the idea of sharing your commission, but you get to gain a lot of practical experience and also have support to handle a challenging client or difficult-to-sell property with a more experienced agent. You can cover more properties, learn how to build lasting relationships, and pick up the skills for selling and success by observing the professionals.
Develop Market Knowledge
The other tip is to be a learner for life. Your personal motto should be to keep your knowledge about the real estate market up to date. The better your grasp over this, the better you will be able to serve each client.
Summary
The tips mentioned in the article are to help all new real estate agents achieve their long-term goals. Following this career-boosting guide could be the key to your business growth and enhance your ability to attract new clients, close sales, and become successful real estate agents.
---
Free Subscription
If you want to be notified when we post more quality guides like this one, sign up to our free subscription service and you will receive an email when a new post is live.
Join 542 other subscribers.
No need to worry, we will not be filling your inbox with spam and you can unsubscribe anytime you like.
---